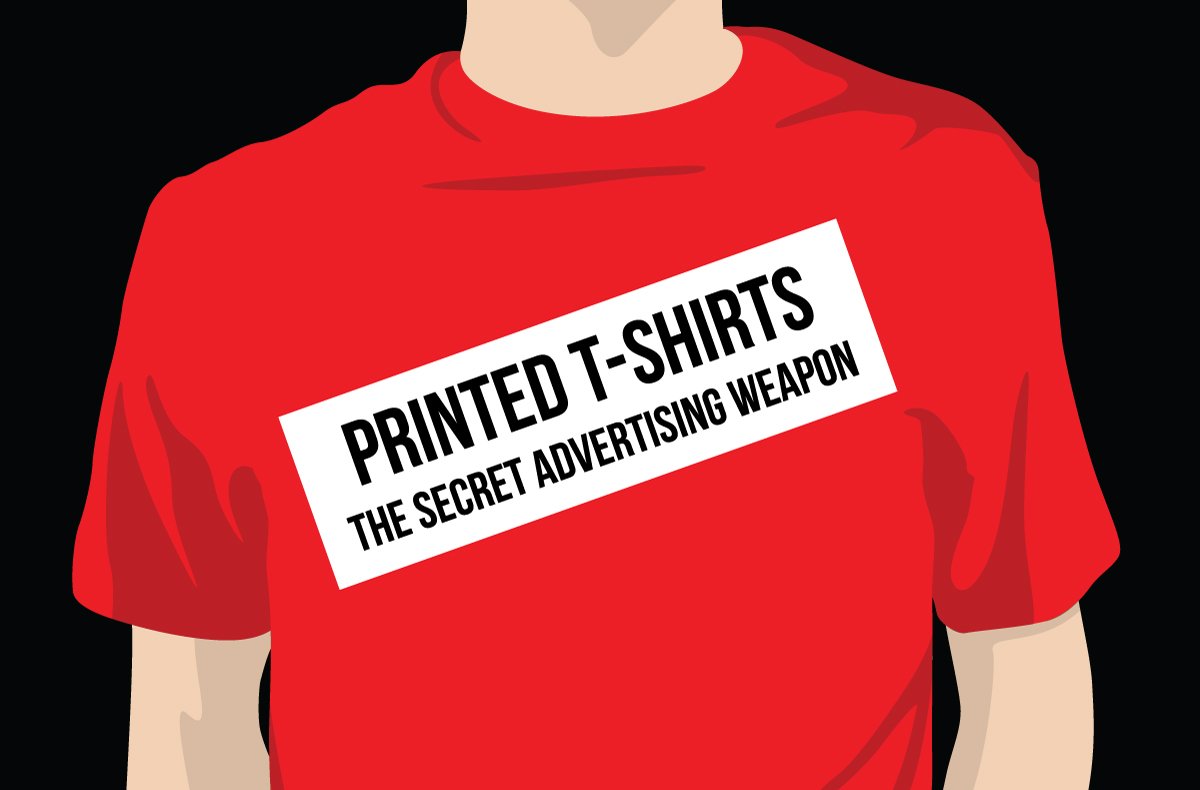 09 Apr

Printed T-shirts, Your Secret Advertising Weapon
Printed t-shirts
If you are reading this blog, we can safely assume you care about the branding and marketing of your business. You may have spent ages choosing and building your brand identity through social media, your website even right down to signage and business cards. You may have carefully choreographed cross-channel advertising campaigns to highlight your current promotions. Now all of these are great, but there may be something you are overlooking that could have much more of an impact promoting your business – the humble printed t-shirts.
The most common method of utilizing printed t-shirts as part of your overall branding strategy is through staff uniforms. As well as ensuring that staff look smart and increasing how professional the business looks, which will lead to greater confidence from customers. Winning a customer's confidence is vital when trying to sell them a good or a service, so these printed t-shirts will go a long way towards making sales and increasing profits.
In addition to advertising a specific business, printed t-shirts. can also be used to advertise different offers that the business might have on at a particular time. By staff wearing these t-shirts customers will be more likely to know about the offers and therefore buy products from the business. When this is combined with staff that push any offers or new products, as well as signs that inform the customers, every single person that the business deals with will know about every single special offer that the particular business offers.
Perhaps one of the best things about printing on t-shirts is how customizable it can be. With the choices available for material, cut and style, you can choose the shirt that would best represent your business. DSR T-Shirts offers a wide range of high quality products that you can customize.
START CUSTOMIZING NOW!