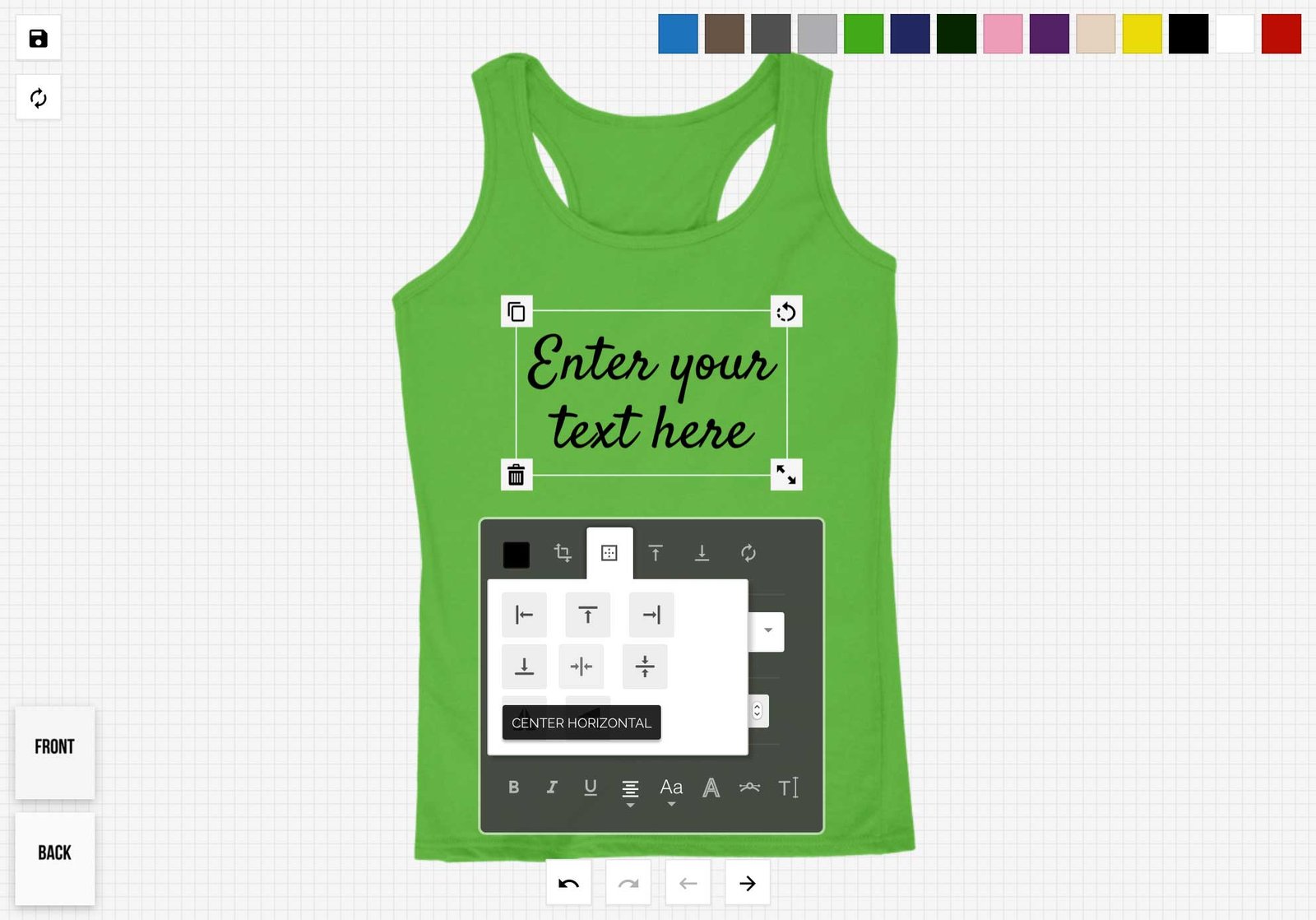 02 Jan

How to Order Customized T-Shirts
Order Customized T-Shirts
If you've never done it before, buying customized t-shirts probably sounds like a complex and mystical process. In this article, DSR T-Shirts answers some of the questions you might have and get you on your way to glorious, customized fabulousness.
Who Can Order Customized T-Shirts?
Baseball teams, bachelorettes, bosses planning team-building exercises for their employees, quirky folks looking for an unusual gift to give – in short, everyone buys Customized T-Shirts! They make popular giveaway items for your business to hold a contest or simply show your customers some love. Customized T-Shirts are also a fantastic way to take your sports team from ragtag to rocking it while out on the field.
How Does It Work?
Creating an original T-shirt design doesn't require you to be a rocket scientist. In fact, the DSR T-Shirts website turns any Average Joe into a Customized T-Shirts creating king. Simply choose the style you'd like. We've got oodles of options for the ladies, the gents, and little ones. Choose a short-sleeved shirt, a long-sleeved one, or even a tank top or a hoodie. Have you made your choice? Good!
Next, choose your color. DSR T-shirts isn't like other online custom T-shirt shops where you only get to choose from basic colors like white, grey, or black. No! Want to to all-out with orange? Think you'd look pretty in pink? Plan to make your friends green with envy? We've got T-shirts in every color imaginable.
Finally, upload your design image into our amazing Customized T-Shirts prototype imaginer. You can work with your image, moving it around, flipping it, making it larger or smaller, and testing it out on the front or back of the shirt. If you'd like an image on the front and back, you can print both! Once you get things just the way you like them, tell us how many you'd like and add your creation(s) to your cart.
That's it! Just check out using a major credit card or PayPal and we'll have your shirts on the way to you in no time!
Do I Have to Order a Bunch of  Customized T-Shirts?
Of course we'd love it if you did, but of course you don't have to! Our specialized direct-to-garment (DTG) printing machine means we can customize two dozen T-shirts for you or just one. If you need a horde of shirts for the new softball team you're starting or just one to show off a funky drawing you think will get lots of laughs from your friends, we've got you covered!
What Makes DSR So Great?
If you're looking for fantastic Customized T-Shirts in the Chicago area, you've come to the right place. Support us by shopping local! If you're not located near Chicago, support us by purchasing custom T-shirts printed right here in the U.S.A.! Family owned and operated, we pride ourselves on providing the highest quality products, an amazing shopping experience, and the best customer service.
Still have questions after reading our awesome how-to guide? Send us a message or give us a call and we'll be glad to answer them!
START CUSTOMIZING NOW!